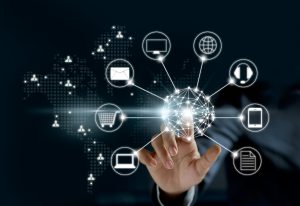 Updated, July 2019: Since we initially published this post, digitalization has become a bigger and bigger factor in recruiter and hiring organization power.
We recommend that organizations interested in digitalization seek technology that prioritizes recruiter success and effectiveness. Simply digitizing is not enough. Many organizations digitize. They are still hobbled by poor use of the data they've acquired. Digital technology must be built to help you innovate. Innovation means using data in smart, efficient ways.
In other words, digital alone is insufficient. You need technology that makes sense of the data that the digital age provides. As evidenced by JobDiva's recent awards—such as being named a FrontRunner by Software Advice for the second consecutive year—JobDiva is exactly that technology.
Recruiter success will be an important factor going forward in 2019. Data is useful. But how does your technology help you use it?