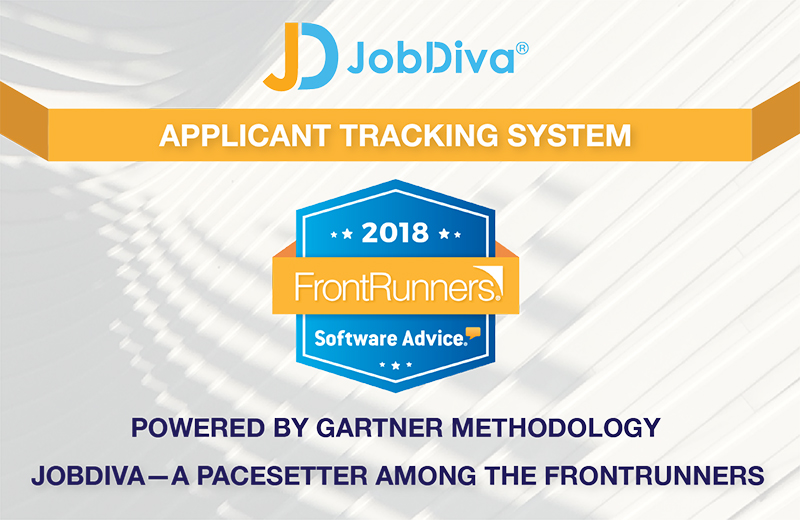 Updated, July 2019: JobDiva has now been named a 2019 FrontRunner for Applicant Tracking. JobDiva is tremendously honored to have been named a FrontRunner for the second consecutive year, cementing JobDiva's place at the leading edge of digital Talent Acquisition technology.
As faster hiring becomes a major priority for HR and recruiting organizations, they should seek out technology that helps Talent Acquisition professionals be the best they can be. JobDiva has made advancements in recruiter speed, power and engagement that cannot be paralleled. Join the future and request a demonstration of JobDiva today.
Software Advice's Frontrunners Report is in. It's powered by Gartner Technology. It's definitive for staffing technology in 2018. And it ranks JobDiva as the top "Pacesetter" in the industry.
Read More
Topics: HR, Digitalization, Awards, Talent Acquisition software