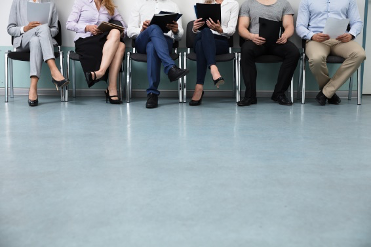 As with most industries, the recruitment industry is facing uncertainty and change amid the current global pandemic. In a post-coronavirus world, hiring trends will shape recruitment in the upcoming months and – most likely – years. Recruiters can prepare for the future of talent acquisition by understanding these following trends.
Post-COVID-19 Hiring Trends
Recruitment Strategies Will Become Increasingly Virtual
Since the Coronavirus forcibly separated employees from recruiters and companies, in-person interviews and onboarding processes became largely virtual. As companies and recruitment agencies adapt and optimize for remote procedures, these virtual trends will likely continue in the post-coronavirus world – including remote interviews, communications, and onboarding.
According to Personnel Today, video interviews across companies have spiked by nearly 70% in recent months. In March, Google informed all prospective job candidates that interviews would no longer be completed in-person for the foreseeable future, replaced by tools such as Google Hangouts and BlueJeans.
Additionally, recruitment agencies not actively implementing an all-inclusive applicant tracking system can utilize such software to ensure a smooth, virtual staffing process, from application to onboarding.
Trends such as these do not appear to be abandoned in the near future.
With a Major Increase in Unemployment, Candidate Applications Will Spike Significantly
COVID-19 rendered millions of individuals unemployed globally. As a result, millions of people have and will begin applying for jobs, significantly spiking candidate applications for job listings. As a surge of applicants pour in for limited job openings, recruitment agencies will need to prepare hiring processes for high volume recruiting.
Post-coronavirus, agencies can expect to receive over 250 applications per listing, nearly five times the average amount.
University Recruitment Will Become Largely Digital
Like job recruitment, university enrollment is adapting to the virtual landscape. For example, on-campus fairs and tours will be largely replaced or supplemented with virtual engagement, including online advertising and social media marketing.
Middle-Management Positions May Decrease
While not a guaranteed trend, if organizations follow a similar trajectory to the one demonstrated in the 2008 recession, the number of middle-management positions may decrease. As companies across a variety of industries seek opportunities to streamline processes and reduce costs, middle-management positions may be slimmed down or replaced by tools or programs.
Employee Rights Will Adapt
Many companies already began leveraging benefits to keep employees safe. Whether in the form of paid sick leaves, the option for remote work, or the extension of perks to hourly employees, organizations are increasingly intent on retaining top talent. This trend will likely continue post-coronavirus.
Prepare Your Hiring Process for the Post-COVID-19 World
The aforementioned trends – and others yet unseen – will most likely permanently change the hiring process. Jack Whatley, recruitment strategist, explores the gravity of these changes, specifically regarding mass layoffs and future hires:
"The fallout will fundamentally change recruiting and hiring practices long after the pandemic has passed… Safety and job stability are at the top of mind for the job seeker now – and that changes what they want in a job. Businesses will have to become employee-centric as well as customer-centric. Employers must be cautious in determining who to bring back to the workplace… Employers will need to have a legitimate, non-discriminatory reason for choosing which employees to rehire."
Recruitment agencies must adapt to the trends initiated by COVID-19 and begin preparing for the post-coronavirus world.
Adapt to Virtual Interviews and Onboarding
While social distancing guidelines differ among states, sometimes monthly, establishing the right approach helps to protect your reputation. Be committed to staying current with policy changes as they occur. As recruitment trends seem to signify, remote interviews and onboarding will continue in full force after the economy begins recovering. What seems like "playing it safe" today may become the new normal in upcoming months.
How should recruitment agencies best prepare? Utilize the tools available, such as video conference technology or applicant tracking systems with remote interview capabilities.
To Keep Up with Increased Applications, Accelerate the Screening Process Without Compromising Quality
Sorting through an increased number of applications may take more time than normal. Thus, employment agencies should not wait to find top-notch talent for important positions. Simultaneously, agencies must not compromise on screening quality standards.
Once again, a high-quality recruiting software will assist organizations in accelerating the screening process while retaining sorting specifications. Manually sorting through hundreds of applications for numerous listings across job boards may become impossibly overwhelming for the upcoming influx of candidate submissions.
Streamline Processes and Modify Workflows, as Needed
If inefficiencies exist within your talent acquisition workflow, now is the time to modify and adapt processes for future challenges. For example, if your organization experiences bottlenecks while sorting through applications or wastes time completing simple tasks easily accomplished by a helpful recruiting solution, work to develop a smooth system that will adapt to post-coronavirus trends.
Keep Up with Compliance Requirements
Beyond adjustments to employee rights and/ or benefits, the coronavirus pandemic may have lasting implications for compliance requirements. Staffing organizations must remain on-front of any such changes. Utilize a trustworthy resource to stay ahead of regulatory updates, and make sure your talent acquisition process remains current with compliance requirements.
JobDiva: Helping Recruiters Adapt with Top Recruiting Software
At JobDiva, we offer a user-friendly, intuitive SaaS recruiting solution designed to streamline the talent acquisition process. Our system was built off empathy – our applicant tracking software is perfect for recruiting agencies determined to adapt and thrive during ever-changing times.
To learn more about our recruiting software or request a free demonstration, contact our team at 866-JOB-DIVA or complete our online contact form. We look forward to discussing how JobDiva can help your business.