The CEOs of three of the largest staffing and HR services organizations—Adecco, Randstad and ManpowerGroup—have banded together for a Covid-19 alliance.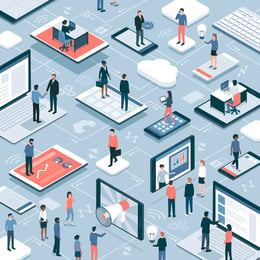 They "endeavor to make a vital contribution to preparing the new normal and getting people safely back to work and businesses and economies running again," says their open letter, published in April 2020.
This letter points to the larger homework that must be done by all employers collectively.
The Bigger Picture Is the Re-Engineering of Future Roles: How will work change after the experience of Covid-19? For office workers, remote work will have become the norm, and even in the service sector, businesses will have developed new ways of doing things.
The world after Covid-19 will work differently from the world before Covid-19. While the industry alliance's efforts will certainly prove useful, the playbooks of the past will not be enough to meet the challenges of the future—a time in which the relationship between workers and the workplace will no doubt be radically altered.
Figuring this out will be the homework that all industries and responsible employers must work to complete. While past health and safety standards will remain essential, we must reimagine the workplace for a post-Covid-19 world.