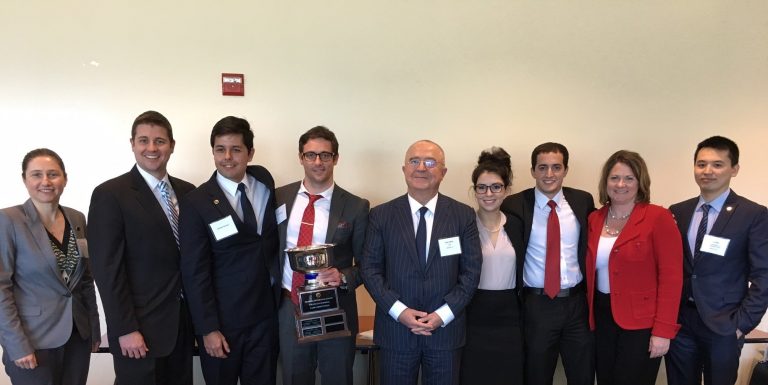 The Top Talent Acquisition Software Provider Participates in a Business Competition
Each year, the University of South Florida's College of Business collaborates with several other Floridian business schools—University of Florida, University of Miami and more—in conducting the 'Florida Intercollegiate Business Case Competition.' Participating Colleges of Business send their top students to Tampa to evaluate a case study—or multiple studies—provided by a company. This gives students exposure to business challenges in a competitive environment. Past case studies have been offered by Nike, Walt Disney Company, Coca-Cola, and other prestigious corporations. 2017's test company was none other than: JobDiva.
The College of Business asks compelling companies to offer their students test cases—companies that, whether established brands or exciting innovators, have a strong business proposition and steady growth, and seek ideas that will help them capitalize on these factors. JobDiva was this year's test company, and the business students gave us a packet of thoughtful suggestions. Ultimately, however, we could only choose one business school's group as the winner—and that wasn't easy, since the competitors were all so strong, and their analyses of JobDiva's case studies so rich.
It was a privilege to have our business cases evaluated and our questions addressed so thoroughly. It was extremely engaging collaborating with business students, with each team providing rich, unique insights. We were honored to receive consultations from such stellar upstarts.
The business world certainly needs more events like USF's Intercollegiate Business Case Competition—a chance for some of the country's future top businessmen and -women to develop creative ways for a thriving, boundary-pushing business to maximize its market share.
USF's Florida Intercollegiate Business Case Competition represents the best of free-market competition—and collaboration. We couldn't be more honored to have provided test cases for these brilliant young minds. Onward and upward!