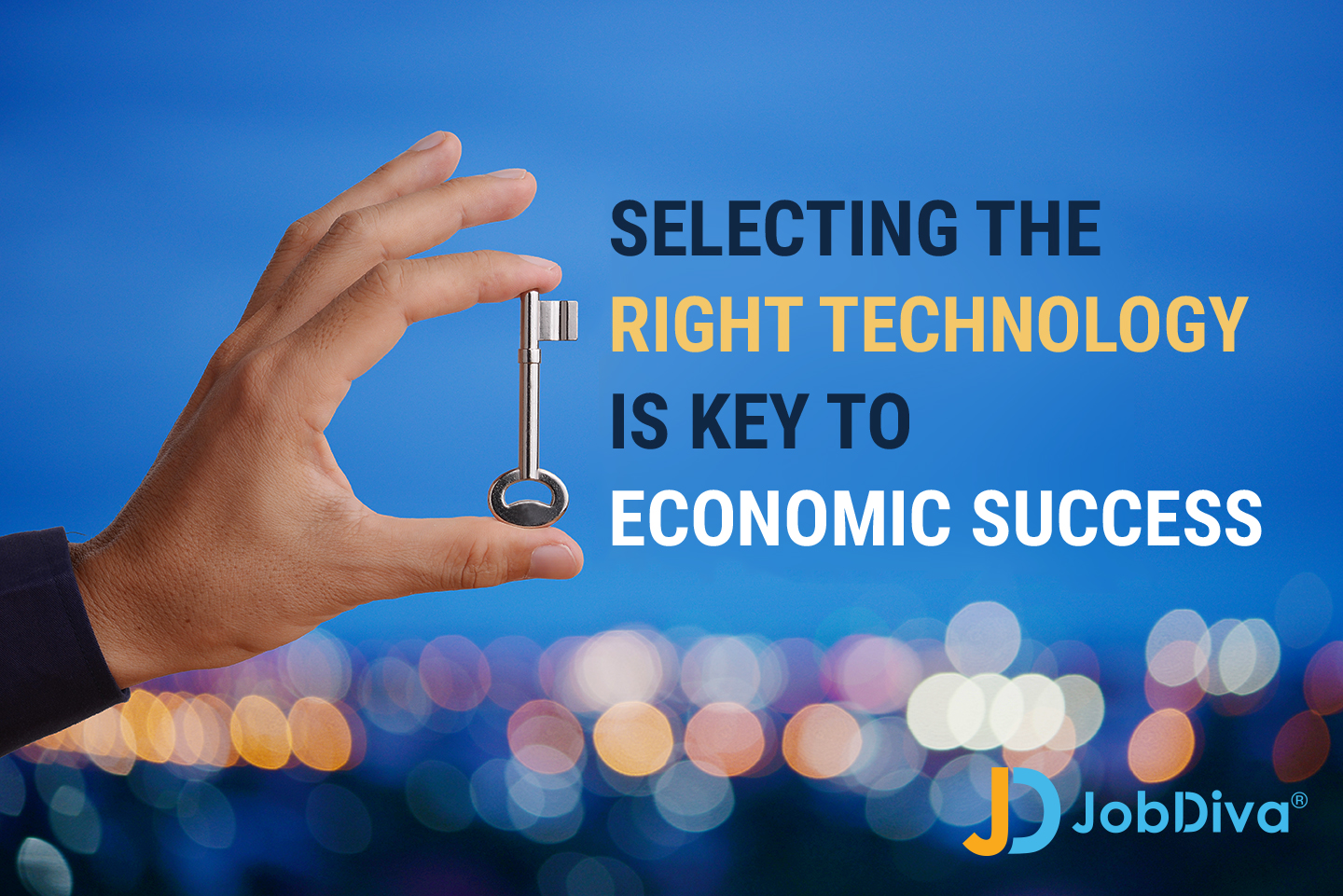 Choosing the top ATS is crucial to your business success. But how do you know which one is right?
As every stake-holder knows both inside and outside the staffing industry, financing a venture can be something of a headache. Will you finance your operation yourself—using a combination of savings and loans—or look toward private equity? This hugely consequential decision can determine the business venture's lifecycle. Will the business thrive with access to fresh capital? Will loan repayments mount, drowning innovation? Will shareholders reap their dividends, and where do the client interests fall in such a climate?
All important questions. But they're especially important for staffing software. If you're a staffing or recruitment agency, you'll want to ask yourself: do I want Applicant Tracking Software (ATS) that's accountable to outside shareholders, or is it better for me that the organization behind my software is self-financing?
Here are some tips on deciding what kind of financing your ATS should have.
Tip #1: Accountability. This might not come as a surprise, but it's important to stress—you want your ATS to care about your success before any other metric. If you succeed, the ATS profits; if your business slows, so does that of your staffing software. Your ATS provider should be working tirelessly to develop new solutions that focus on your pain points.
The problem is that when staffing software is funded mainly by outside investors—equity funds, venture capital—the team that supports the software solution isn't accountable to you first. Their priority is meeting shareholder demands; positive ROI, new client acquisition, cost-cutting, revenue-maximization through pricing schemes might have a much higher priority than your interest.
Though you might have access to the ATS's basic functionalities, think about what happens when the underlying technology tools evolve, when the labor market changes, and when the supply chain is in flux. Does your ATS invest in evolving with these changes—or in pushing more marketing puffery and so-called "growth hacking" to appease their investors? What happens then when ownership changes hands and new investors are at the helm? What if the company is bought out? Where do your interests fall then?
Tip #2: Focus. A self-financing ATS's focus is the passion and dream of its leadership. Such leadership priority is a vision that has a mission beyond ROI. Your success is paramount because it vindicates the vision.
Greater client retention is more vital to the a self-financing ATS than new-client acquisition. New client acquisition can often be a short-term victory when the leadership is fixated on pleasing shareholders. As a buyer/consumer, sensing your provider's focus can be telling of your future relationship with them. Meanwhile, please don't hold it against your ATS supplier if they experience growth—even unprecedented growth.
Take JobDiva, the leading global Applicant Tracking Software solution, as an example. JobDiva has a broad toolkit for any staffing agency, from candidate management to a CRM to back-office capabilities. If it's part of the staffing process, it's in JobDiva.
JobDiva is a wholly self-financed and self-owned ATS provider, so the software's leadership knows that building a long-term user community is far more important than the "quick fix" of acquiring new clients. JobDiva's leadership knows that when staffing agencies succeed using JobDiva's solutions, JobDiva is bound to succeed also.
Tip #3: Sustainability. When an ATS is funded by private equity or venture capital, for the most part, shareholders come first. Particularly when the shareholders are private equity and venture capital firms, their focus is usually on their exit strategy—how you will sell the company providing you a service—rather than your business growth. Don't be fooled if the business is still run by the founders. Their interest is long-gone, and yours is in danger of being compromised.
As a self-financed ATS provider, JobDiva plans for decades ahead. Their interest is in your sustainability and success. The reviews that they have testify to their focus and boldness. While JobDiva's rave reviews are everywhere on the net, look at those on Trustradius to see how JobDiva measures up against its peers. TrustRadius is one of the most valued resources for software ratings on the web, because it sources reviews from users.
The solutions JobDiva offers empower users and clients, not shareholders. Are you ready to see what the future of staffing tech looks like? Reach out—schedule a demo today.